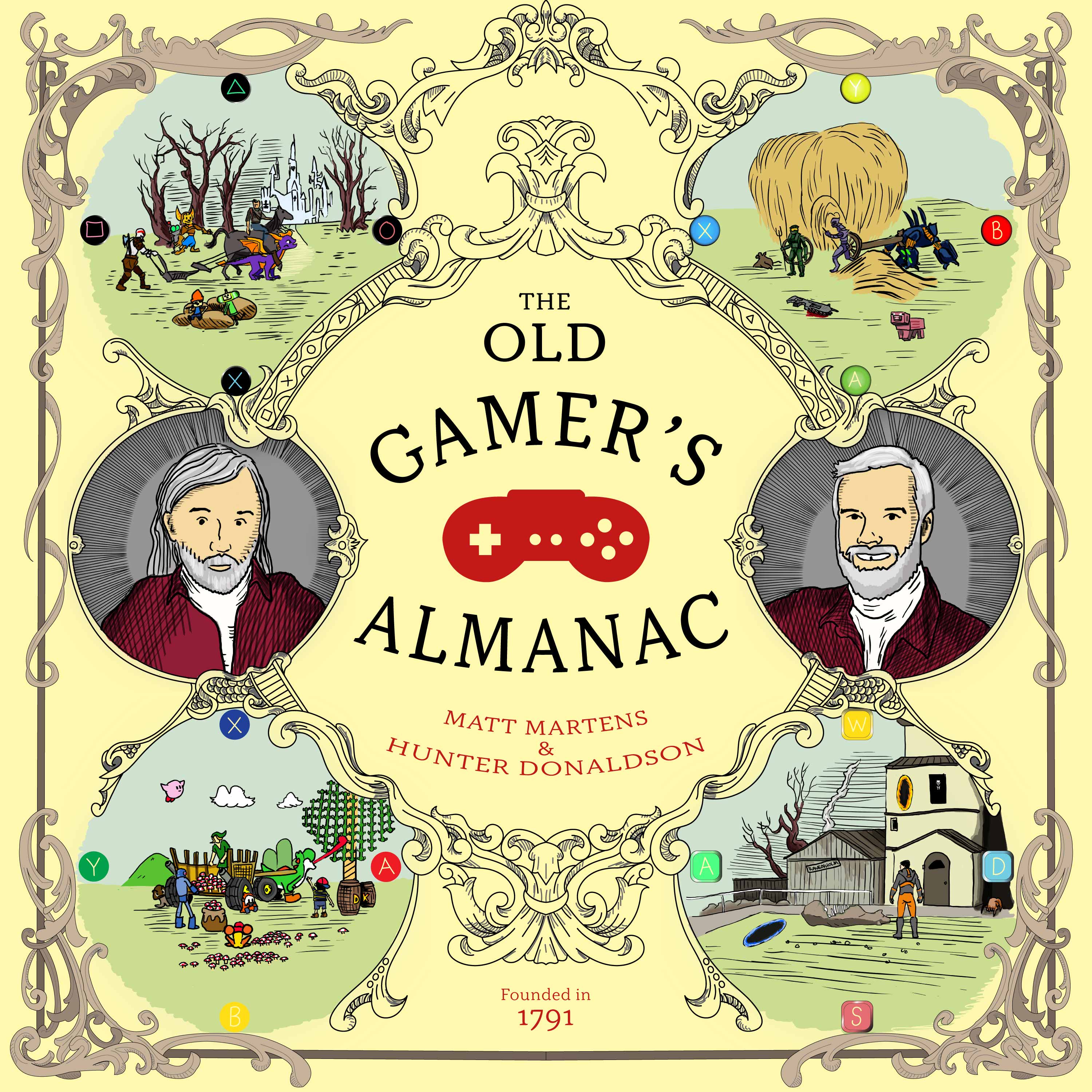 Hunter is in town which means it's time again to hang out with E.J. and play some couch multiplayer! We're trying to hit stone-cold classic right now, so that means it's time for Mario Kart 64! But it's hard to talk about Mario Kart without talking about ALL Mario Kart games, so stick around for a sub-ranking of all Mario Kart Games.
Mentioned in the Episode:
Summoning Salt's Choco Mountain: The History of Mario Kart 64's Most Infamous Track
Music by nightcorey. https://soundcloud.com/nightcorey
Email us your thoughts on the ongoing list at oldgamersalmanac (at) gmail(dot)com. Or come talk to us on our main Discord (Space Cats Peace Turtles).
The List So Far:
Celeste

Stanley Parable: Ultra Deluxe

Super Mario Brothers 3

Getting Over It with Bennett Foddy

Katamari Damacy

Halo: Combat Evolved

Quake

Papers, Please

Hyper Light Drifter

Raw Danger!

Crusader Kings 3

Hitman (2016)

Jet Set Radio

Halo 3

Mass Effect 3

Mass Effect 2

Out Run

Centipede

Inscryption

Kirby Super Star

Tony Hawk's Pro Skater 3

Forza Horizon 5

Metroid Dread

Donkey Kong Country 3

Final Fantasy 7

Pikmin

Sonic the Hedgehog (1991)

Kingdom Hearts

Stanley Parable: Ultra Deluxe

Mass Effect

Journey to Silius

Solar Ash

Mirror's Edge

Halo 2

Star Wars: Shadows of the Empire

Twisted Metal 2

Killer Instinct

Goldeneye

War of the Monsters

Kingdom Hearts: Chain of Memories

Sonic Adventure